---
Pitch
Using a simple message on your browser, you get a carbon footprint of your internet use. Old, slow climate change becomes urgent & tangible.
---
Description
Summary
People tend to disengage from climate issues because it does not constantly hold their attention. It is not a sudden refugee crisis with hundreds of photos of drownings, murders and destruction that can be fixed in a short time frame. Unfortunately, climate change is a very slow-motion drama that requires sustained effort by the population.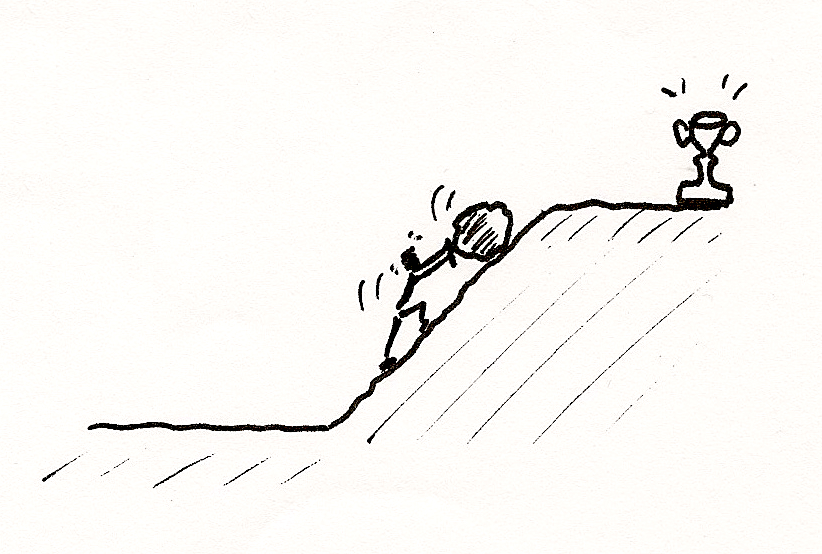 However, if people can see their carbon footprint and are reminded of it daily, the battle is winnable.
If a major website (i.e. search engines or media websites) can use information on it's users to estimate the carbon footprint they have, just from their browsing, then people will have a tangible way of understanding how their everyday actions contribute to climate change.
The numbers should be graphic and impactful. We should state carbon footprints in terms of "kilograms of coal burnt per month" and we should state things like "If everyone browsed like you do, we would have x metres of sea level rise by 2050". These calculations should be based on the IPCC reports.
The big websites (i.e. Google or Facebook) have an interest in providing this information because it is a very low-cost way for them to be seen helping to deal with the climate crisis. For them, it's about an easy improvement in reputation. In Google, we have a meeting point for the entire world, imagine if next time you began a search, there were four words next to a burning coal pile, saying " 4 kilograms of coal / month ".
---
What actions do you propose?

We should approach the current players who dominate the online space.
It is difficult to get the connections, but the easiest way of getting websites to quote their consumers footprints would be to talk to senior management of Google, Facebook, Yahoo, Bing, MSN, and others.

With backing from the MIT Climate CoLab competition (and hopefully related contacts), some senior management members would be convinced of the idea and set their engineers to develop a simple tool to calculate people's individual footprints.

If these first steps go well, the "4 kg of coal / month" text could be hyperlinked to another "find out more" type page where you can browse your own usage and see where the carbon comes from.

It could then also link to "Ways to offset your 4 kg / month" which would tell you the amount of dollars you would have to invest in low carbon initiatives (whilst also providing links to them).

This proposal could be followed up by a google maps component where every journey has an associated carbon footprint cost.
---
Who will take these actions?
With the connections and reputation obtained from the Climate CoLab competition the idea generators could contact executives personally.
---
Where will these actions be taken?
The actions do not need to be centred in one place, though for face-to-face meetings this will likely have to happen in San Francisco.
---
How will these actions have a high impact in addressing climate change?
When people are aware of their internet use carbon footprint and they have an easy way of seeing the dollar cost to offset their usage, people can invest these small amounts of money into renewable energies / other ventures.
This should be allowed for in the design of the web tool and it should provide easy links to sponsored investment opportunities. However, the web tool must remain simple.
---
What are other key benefits?
The key benefits are:
People find that they cannot avoid seeing their own carbon footprint

People start to "own their own footprint" and feel pride about keeping it low

It will additionally promote direct investment in the low-carbon economy
---
What are the proposal's costs?
The most difficult hurdle will come in trying to convince the large corporations to add user's carbon footprint numbers to their websites, however this is largely just due to bureaucracy.
The economic costs are minor, a simple tool could be constructed for less than $10 000. Once constructed, it would have very minimal additional cost for something with global impact.
There is the potential that the media websites will avoid adding carbon footprint calculators because it would make people aware of how much data they collect on them. This is not a deal-breaker but it is an important barrier that will have to be worked around. Ideas are welcome!
---
Time line
The actions are all short-term.
After the Climate CoLab competition, discussions with corporations could begin. Talks might take one year to get fully set up, with possibly another year for tool development (being conservative with corporate timeframes).
As such, this tool could be out by the end of next year.
After that, low-carbon initiatives will likely be fighting to sponsored by the tool. Additional competitions may be held to determine the most viable and impactful companies which would then be provided with links for investment on the website. This would still be short term however, and would likely happen within 5 years of the tool's commissioning.
---
Related proposals
---
References