---
Pitch
'With green technology we create environment visionary people' SMARTEX ITB Indonesia, keep fostering nature towards better future
---
Description
Guidance on collaborative pilot
This is a pilot test of a new, collaborative approach for getting work done in the Climate CoLab. It will run during March and April of 2012.
Just like in the 2011 activities, anyone can create a proposal. But there is also a community proposal, where members are encouraged to work together in a collaborative way. Any member can contribute to the community proposal as long as they are logged in.
The community proposal is like a wiki, so the history of edits is tracked, and you can revert to prior versions of the proposal if desired.
Please also use the Comments to express your opinion on whether or not you would like to see this collaborative approach used in the Climate CoLab in 2012.
Feel free to organize the proposal as you see fit. One thought—it's good to have a brief summary of the overall proposal at the top, as an aid to readers.
Proposal Text
Summary
Automotive industry in Indonesia is currently experiencing rapid growth. This positive impact is also negative. Negative impact is because the high levels of pollutants from vehicle emissions, especially in urban areas. The transportation sector is the largest contribution in air pollution. This is because increase number of vehicles per year which is comparable with the increase in motor vehicle exhaust emissions.
Departing from the above problems, we offer the appropriate technology solutions in the form of SMARTexhaust. It is expected to reduce levels of gaseous pollutants of motor vehicles and give the solution for environmental problems.
SMARTExhaust is a technology package in the form of a tube in which there are activated carbon and catalyst. Activated carbon is used as a media adsorb because it is detoxicification capability, readily available, economical, and effective. As for the TiO2 catalyst used. The working principle of this tool is the use of properties of activated carbon that can be Cox and Nox adsorption media, so that motor vehicle emissions of gases trapped in the tube, so Cox and Nox concentrations generated would be reduced.
In addition to the benefits function as targeting young people as our target market, SmartExhaust product also has an attractive design and easy installation. In Exhaust Smart Packaging Every buyer will be given a paper user manual so no need to shop for installation. The design and colors we have made as attractive as possible so that young people are interested in using it. With the easy installation, eye-catching packaging, and attractive design, we hope this product canbe a SmartExhaust Green Technology Accessory trendsetter in Indonesia.
---
Category of the action
Reducing emissions from transportation
---
What actions do you propose?
The world's population continues to increase over time, almost 50% lives in urban areas. Along with that, the consumption of motor vehicles continues to increase, which in turn became one of the contributors to air pollution and a significant cause of environmental degradation. Based Carnegie Endowment for International Peace (2012), 600 of 1000 people in Italy is a user or have a motor vehicle.
In UK, transport is a major source of greenhouse gas emissions. Around a quarter of domestic carbon (CO₂) and other greenhouse gas emissions in the UK come from transport. Transport is also a source of emissions which have an impact on air quality. 'Air quality' refers to the levels of various substances in outdoor air that are harmful to health and the natural environment. Poor air quality is caused by greenhouse gas emissions (green house gas) gas including CO, NOx, SOx, CO₂, PM10 which have an impact on climate change.
According to Global Atmospeheric Research (2000), 14% of annual greenhouse gas emission caused by transportation. In case the projection of total vehicles is getting increase, up to 2050, total of cars will be 2 billions. CO2 emission will increase too, refers to data 2006, emission China is the most polluted of fossil fuels emission.
The Transportation sector includes the movement of people and goods by cars, trucks, trains, ships, airplanes, and other vehicles. The majority of greenhouse gas emissions from transportation are CO2 emissions resulting from the combustion of petroleum-based products, like gasoline, in internal combustion engines. The largest sources of transportation-related greenhouse gas emissions include passenger cars and light-duty trucks, including sport utility vehicles, pickup trucks, and minivans. These sources account for over half of the emissions from the sector. The remainder of greenhouse gas emissions comes from other modes of transportation, including freight trucks, commercial aircraft, ships, boats, and trains as well as pipelines and lubricants.
Relatively small amounts of methane (CH4) and nitrous oxide (N2O) are emitted during fuel combustion. In addition, a small amount of hydrofluorocarbon (HFC) emissions are included in the Transportation sector. These emissions result from the use of mobile air conditioners and refrigerated transport.
SMARTEX Solution
Smart-Ex is an environment-based company in the fields of air pollution management, which is constantly doing research to find the appropriate technology for the environment and society. Smart-Ex also tried to urge people to alwas have a mind to keep clean the surrounding environment.
PRODUCT DESCRIPTION - Smart exhaust is an accessory on a motor vehicle which is applied as a solution to environmental problems related to such air pollution and global warming. At present the development of entrepreurship in the technology and engineering are concerned about the environmental problems there needs to be in accordance with the Decree of Minister of Environment NO141/KEP/MENLH/2003 to create and use appropriate technology ( Green technology). Therefore, in the middle of consumer (rider), the presence of Smart Exhaust technolgy are in response to these environmental problems.
Here are pictures of the idea of Smart Exhaust Technology that we promote:
SMARTExhaust is a technology package in the form of a tube in which there are activated carbon and catalyst. Activated carbon is used as a media adsorb because it is detoxicification capability, readily available, economical, and effective. As for the TiO2 catalyst used. The working principle of this tool is the use of properties of activated carbon that can be Cox and Nox adsorption media, so that motor vehicle emissions of gases trapped in the tube, so COx and NOx concentrations generated would be reduced.
Hereby, this a report which tell us, how SMARTEX is a smart solution to decrease air pollution such as CO (ater 1 SMARTEX test, it reduce the content of CO 3 times lower)
The main componets of the Smart Exhaust technology is active carbon and TiO2. Concentrations of CO and NO2 gas vehicle exhaust emissions after passing through activated carbon media which is given Ti02 are smaller than the concentration of CO and NO2 gas without the inserted TiO2.
After the emission test results obtained can be printed using a gas analyzer, and the results compared. From the emission test results obtained in decreased concentrations of CO gas which was originally 1.09% to 0.28%, or about 75%. For HC gas concentration of 370 ppm initially decreased to 104 ppm. CO2 gas has decreased from 1.9% to 0.4% or about 80%.
Intellectual Property Status - We are a service company who cooperate with some company and governmental agents who have licences and patents in exhaust gas emission technologies.
---
Who will take these actions?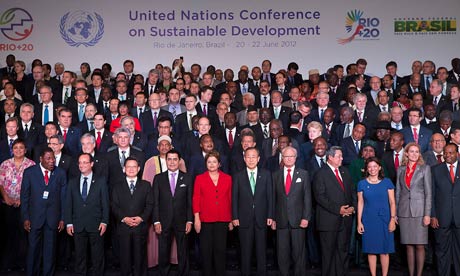 Majority of the SMARTEX actors are students from ITB majoring Mechanical Engineering, Physics, Physics Engineering, and other environmental study
Smart-ex has made various efforts to work together to launch a business, among other NGOs have been invited to participate in marketing our products. Smart-Ex products have also been presented at the United Nations environment themed events, TUNZA, our researchers are also working together with local unversities organization which is ITB (Bandung Institute of Technology)-Green Tech to develop our products.
Recently, governor of West Java Indonesia has support this innovation and promote the SMARTEX as one of candidate to be developed by government towards future environmental challenge especially in Indonesia even world. From Indonesia for the earth.
In relation to the environmental degradation, government of Indonesia supported by international multi-latreal country and organization such as UNEP, UNDP, OECD should work together through technology innovation. Investation for creative environmental green technology small-scale industries need to be enhanced since the grassroot level to build people awareness regarding their contribution towards better environment in the future
---
Where will these actions be taken?
SMARTEX is a cutting-edge green technology from Bandung Institute of Technology, West Java, Indonesia. From Indonesia, bring the world towards future better environment
Start from Indonesia, then it needs to occur all over the world.
​

By developing cooperation with UNEP, facilitate by the Indonesian Government, we can think more imaginative, that we make a change in the world by SMARTEX.

"With Green Technology We create the nation's environmentally sound".

'With green technology we create environment visionary people'
---
How much will emissions be reduced or sequestered vs. business as usual levels?
Motor vehicles are a major source of air pollutants in Indonesia's major cities. The government regularly monitors levels of pollutants, namely particulate matters (PM10), sulfur dioxide (SO2), nitrogen oxide (NOx), carbon monoxide (CO), lead (Pb) and ozone (O3). The country has removed the lead content from gasoline. Lead is a harmful pollutant emitted by gasoline-powered vehicles. It causes adverse health effects ranging from comas to death among adults. Lead can disrupt physical and mental development in children, who are more vulnerable to lead exposure.
By campaign the SMARTEX starts from the government transportation, we will reduce ammount of air pollution related in transportation. Although government publish regulation for EURO II. The ministry's study shows that 50 percent of 7,865 diesel fuel vehicles tested in 2008 failed to meet tolerable emissions standards because they used subsidized fuel. So SMARTEX is the solution, almost 50% problem will be solved time by time.
---
What are other key benefits?
Better future environment through reducing air transportation towards sustainable development
We offer an easier way of less the exhaust emission gas
We provide an incentive for the people of division they've done, so that people will feel the direct financial benefits for our existence
Advantage for NGOs, production manufacturer, are:
Having higher image value that they are concern and active in eco-activities
They were helped to get closer to society around the society, since some of the compost produced are given to the neighbouring community as CSR projects
​

Having additional income from having share in our business

Less problem than they manage the air pollution by their own
Advantage for Government are:
Easier to manage the air pollution since the number of exhaust gas emission is decrease

Spend less money to address air pollution problem
Having better image value in international world that the air pollution problem has been solved

More people are having job
---
What are the proposal's costs?
From the explanation above, Smart-ex intends to request a nominal of IDR 310,000,000 as initial fund. The detail of fund will be used as following:
1.Initial investment (machinery purchasing): IDR 104,000,000
2.Rent agreement: IDR 50,000,000
3.First 2 months operating expense: IDR 156,000,000
The Smart-ex equity, as much as IDR 25,000,000 so the needed investment is IDR 285,000,000
---
Time line
SMARTEX is a real solution, even our project management milestone can be started from today!
Our main research and development would be done in 3-5 months, but we will keep upgrade and innovate our product.
Then promotion and marketing time would be take at least 3-5 months to after research. Collaboration among developing and developed countries would be great towards campaign cleaner air for people.
Let's collaborate together!
---
Related proposals
---
References
[1] Kalam M.A., Masjuki H. H., Redzuan M. 2009. Development and test of a new catalytic converter for natural gas fuelled engine. Sadhana, Vol. 34, Part 3, June 2009, pp. 467–481.
[2] Basuki Kris Tri, Setiawan Budi, Nurimaniwathy. 2008. Penurunan Konsentrasi CO Dan NO2 Pada Emisi Gas Buang Menggunakan Arang Tempurung Kelapa yang Disisipi TiO2. Yogyakarta, ISSN 1978-0176.